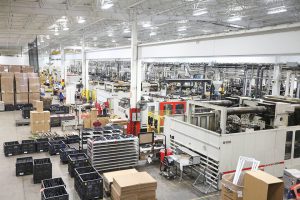 Dinesol Plastics is a Full Service Injection Molding Solutions Provider.
We are dedicated to providing world class solutions at any step of your products life cycle. These solutions include thinking, inventing, designing, tooling, manufacturing, automating, assembling and logistics services.
Since 1976 we have been supplying these solutions to a diverse market space including housewares, consumer durables, building and construction, automotive, appliance, hardware, healthcare, electronics, lawn and garden, toy and many others.
Our goal is to compliment your business by creating the most innovative, cost effective, manufacturable solutions specifically engineered for your applications.
We promise to listen, review, innovate, optimize, formalize and then take action. Choose Dinesol Plastics as your one stop full service injection molding solutions provider and see how fast we can lead you to market.
Please review the links to learn more.